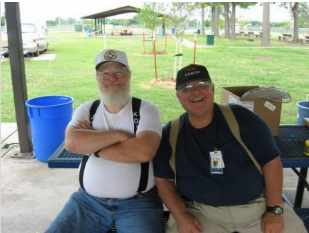 The South Canadian Amateur Radio Society (SCARS) is a 501(c)3 Amateur Radio Organization based out of Norman, Oklahoma, home of the University of Oklahoma Sooners.
SCARS Organization
SCARS has been an entity within the city of Norman and Cleveland County since 1977, not only working hard to spread knowledge about Ham Radio, but to also serve as a volunteer base during times of emergency.
Want to join us? Visit the SCARS membership page to join online.
Non-Emergency Communications
Email is the preferred method to notify SCARS Members and Friends of Newsletters, SCARS Club business, and occasional general news of interest to all Amateurs.
We operate a mailing list that you can join. This list sends out messages about once a week, announcing the newsletter, and a few additional random messages. Our online email signup page will let you subscribe right away.
Is this a Canadian Club?
SCARS is not a Canadian Club. Norman, OK is located along the banks of the mighty Canadian River, sometimes called the South Canadian River. The founding fathers didn't want to limit the scope of the club to a certain town, or village, so this name was chosen. 40 years later, we've expanded to have members from across the state, and country. With the Internet experience, we've even attracted regulars from around the globe. For more information on the South Canadian River area, please see the South Canadian River Facebook Group.
Community Service
SCARS has many volunteers that are part of the Amateur Radio Emergency Service, (ARES) team and the Community Emergency Response Team, (CERT).
ARRL Special Services Club
SCARS is also identified by the American Radio League as a Special Services Club and a member of the Central Oklahoma Radio Amateurs, a group of clubs that coordinate their efforts across central Oklahoma.